MISSION OF LAST TREE LAWS
Our mission is to support a livable, wonderful world, realizing for all environmental health, liberty, and the realistic opportunity for happiness. More here!
IMMEDIATE 2022 GOALS
Focus on petition initiative for a voter's ballot question & 2023-2024 legislation. See more here! Build groups.
OTHER GOALS
Please see our list of  issues and resources , or see below:
▪ protecting quality of life, elections, and democracy in Massachusetts and globally;
▪ insuring safer, respectful technologies;
▪ limiting radiation from modern technologies — reducing electromagnetic emissions (wireless and electric exposures);
▪ limiting toxic chemicals and managing waste;
▪ limits on digital marketing and excess screen time;
▪ protecting digital privacy;
▪ reducing public education pressures;
▪ a new eco-friendly economy;
▪ limiting dangerous science;
▪ limiting resource consumption (mining, scarcity);
▪ limits on automation (education, jobs, life);
▪ preventing monopoly, and
▪ preventing poverty and dependence.
LEADERSHIP
Information is provided here freely online so that anyone and everyone can lead and advocate. But remember to fairly credit work used!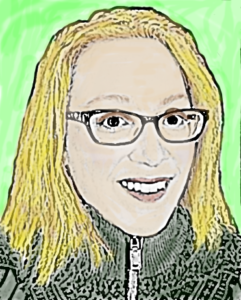 Officially, the director is Kirstin Beatty, who became an advocate for technology regulation after developing ill health from wireless exposures, but like nearly everyone she wants more than wireless limits. She wants a just, happy, healthier world, and believes that ballot questions can be more effective than the state house due to industry influence. She has written many bills based on the Massachusetts General Laws, but although some of these have moved forward or have been sponsored, the state legislature has been stuck. She believes in your ability to be a force, and needs your active help and participation now!
Unless stated otherwise, all content online is hers. Her Twitter tag is @BeattyKirstin. She rarely uses Twitter but can be reached through our email. She has a personal website, Beatty.fyi.
The webmaster is secret. The end.